Oldsmobile Buyer Specializing in all Oldsmobile Models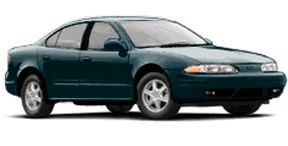 We buy all Oldsmobile model cars. You can sell your Oldsmobile car in a fast, safe and effective way today. We offer fair Oldsmobile market value so the prices are always honest. If you are searching for an easy way to sell your car to an Oldsmobile expert, look no further! We will buy your Oldsmobile. Our Oldsmobile experts can walk you through the process and can save you the aggravation of selling your car through a classifieds advertisement. Many people spend countless hours talking to potential buyers without selling their car at the end of negotiations. This can be frustrating. We can help, and will buy your Oldsmobile today regardless of the mileage or age of the vehicle. You can get a valuation instantly by entering your car's details online. This is one of the safest and most effective ways to sell your Oldsmobile and receive payment immediately.
Oldsmobile is an American brand vehicle created in 1897 and later manufactured under the General Motors companies. The Oldsmobile has produced many luxury vehicles and is well known for comfort and durability. The most popular Oldsmobile was the Cutlass Supreme, which was produced at the affordable end of the luxury vehicle market. Oldsmobile later changed its design to compete with other vehicle styles in the 1990's and produced models like the Oldsmobile Intrigue and also a minivan called the Silhouette. Oldsmobile is one of the finest American luxury vehicle manufactures.