Specialist Lincoln Buyer Will Buy Your Aviator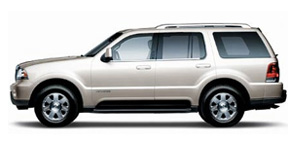 Sell your Lincoln Aviator fast, safely and with absolutely no hassle. We will buy any Lincoln Aviator, no matter what condition it is in, how many miles are on the clock, be it brand new or ready for the junkyard. You will not find an easier, faster, or more reliable way to sell your Lincoln Aviator and with immediate payment, superb customer service and instant results there is no need to look any further. Do not waste any time, if you are looking for the best Lincoln Aviator price, we will give you the fairest deal on the market. As a leading Lincoln Aviator dealer, we are certain that you will want us to buy your car. Simply enter your car's details for an instant valuation and see what a great price you could receive for your Lincoln Aviator. Remember, it does not matter what condition your Lincoln Aviator is in, we will buy it and give you the best possible price.
Produced by Ford, the Lincoln Aviator is a mid-sized SUV (sport utility vehicle) that is classed as a luxury vehicle. First produced in 2003, the Lincoln Aviator was discontinued in 2006 but still remains a popular choice to this day. With a 4.6 liter, DOHC Modular V8 engine, this four-door SUV was produced exclusively in Ford's St. Louis Assembly plant in Hazelwood, Missouri and features rear-wheel/four-wheel drive.
We Currently Have High Demand for Aviator Models:
Lincoln Aviator 2003 4D Utility 4.6L V8 EFI DOHC
Lincoln Aviator 2003 4D Utility AWD 4.6L V8 EFI DOHC
Lincoln Aviator 2004 4D Utility 4.6L V8 EFI DOHC
Lincoln Aviator 2004 4D Utility AWD 4.6L V8 EFI DOHC
Lincoln Aviator 2005 4D Utility 4.6L V8 EFI DOHC
Lincoln Aviator 2005 4D Utility AWD 4.6L V8 EFI DOHC